SAP123 » Mass Maintenance processing - tcode MASS
Willem Hoek on Jan 11, 2013
Introduction
Mass maintenance is used to make make mass changes to master data such as materials, vendors, purchase orders, purchase requisitions, etc.
The list of possible "objects" that can be changed are:
BUS0015 Profit center
BUS1001 Materials (industry)
BUS1001001 Materials (retail)
BUS1133 Rental units
BUS2012 Purchase orders
BUS2032 Sales orders
BUS2104 Appropriation reqs
BUS2105 Purchase requisition
BUS3003 Purchasing info recs
BUS3006 G/L accounts
KNA1 Customers
LFA1 Vendors
It is typically used by support staff to maintain / update master data. If your requirement is to complex for Mass Maintenance, then rather use LSMW, it can do even more – but is more complex to use. (Search for posts on LSMW on this site).
Summary of how the process works:
Run transaction MASS
Select what master data element you want to change
Select fields for selection and what will be changed
Select master data to be changed
Indicate what the new value is
Save (Run)
For example: for all materials of type RAW1, make the material group 1012. Lets step through this example to show you how easy it is to use.
Running the transaction
SAP Menu: Logistics > Central Functions > Mass Maintenance > Mass Maintenance > Dialog Processing
Transaction MASS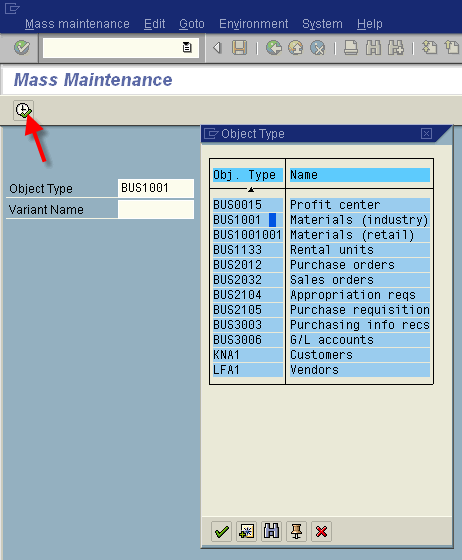 Select the tables for the selection screen. In our case, material type = MARA.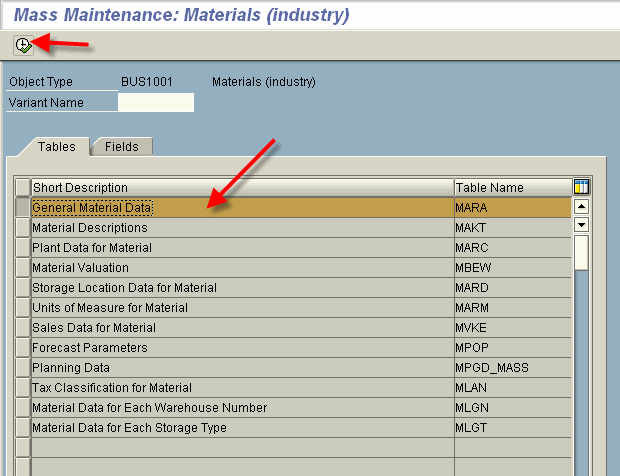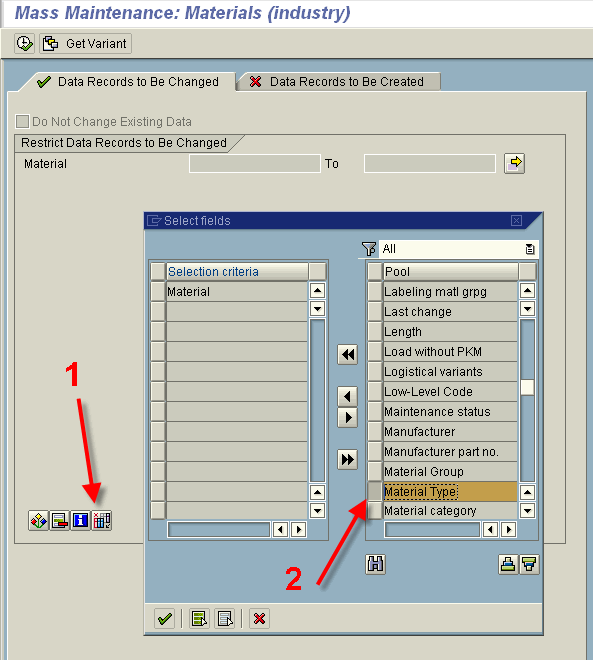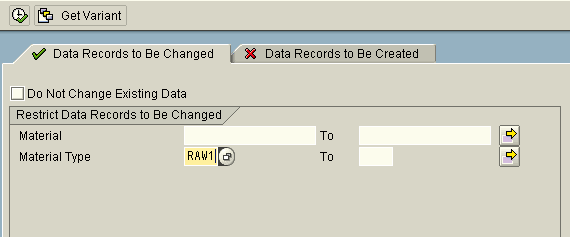 The materials selected will be listed.
Now indicate which field must be change. In our example the material group field.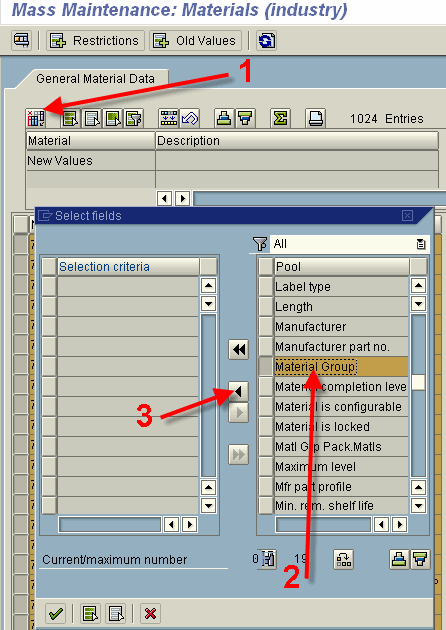 Enter what the new value (Material Group) must be.
Select the column and copy to all the materials listed below. If you don't want to change all objects – unselect them at this point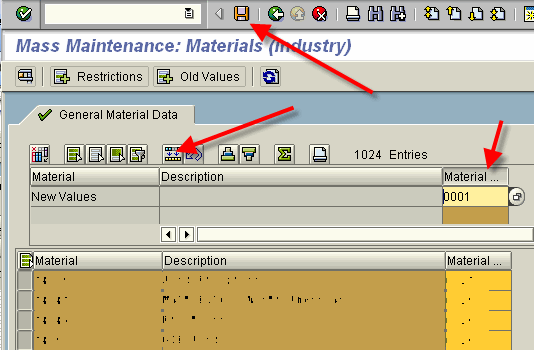 Hit Save – this will start the action to change the object (material)
A log will be displayed on if it was successful

SAP version used: SAP R/3 Enterprise
Edit