SAP123 » HOWTO change the Materials Type of a material master
Willem Hoek on Jan 11, 2013
SAP version used for this post: SAP ECC (ERP Central Component) 5.0
In some cases it is possible to change the Material Type of a Material Master.
Prerequisites:
Configuration of both material types must be similar (see transaction OMS2 - Material Type configuration)
There should be no open PO's against this material
There should be no valuated stock against this material
There should be no open line items against vendors for this material (see transaction FBL1N - Vendor Line Item display)
Material Type can be changed using transaction MMAM
Menu: Logistics > Material Management > Material Master > Material > Change Material Type (tcode MMAM)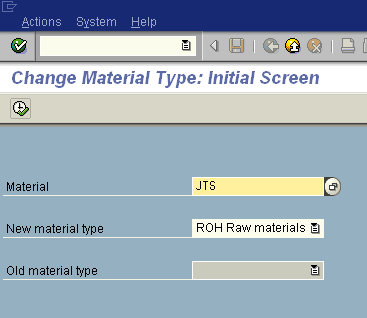 Type in material master number
Indicate new Material Type
Execute
A message will indicate if it was successfull or not. And if not why. For example here it failed due to valuated stock and open purchase orders that exists.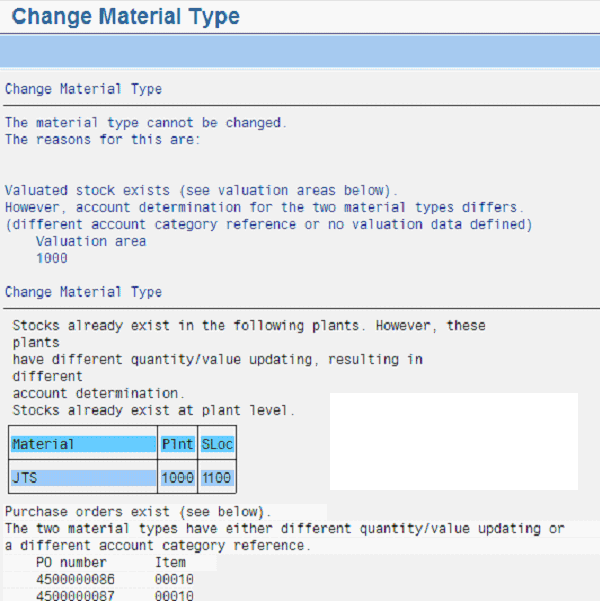 Edit