SAP123 » Project Management Guidebook - NY State
Willem Hoek on Jan 11, 2013
Some excellent (free) project management material is available on the internet to assist you managing technology projects.
One of the best is the Project Management Guidebook from New York State. The whole book is available in electronic format from the NYS website - https://its.ny.gov/nys-project-management-guidebook-release-2.
If the link is out of date – just search for NYS Project Management Guidebook.
The New York State Project Management Guidebook was developed to document a common methodology for managing projects in New York State government organizations and to provide guidance and advice to Project Managers throughout the life of a project. The Guidebook is the result of many months of collaborative effort on the part of the NYS Chief Information Officer/Office for Technology's Enterprise Program Management Office and many State agencies who were willing to share their time and expertise to develop and enhance the Project Management Life Cycle and related topics.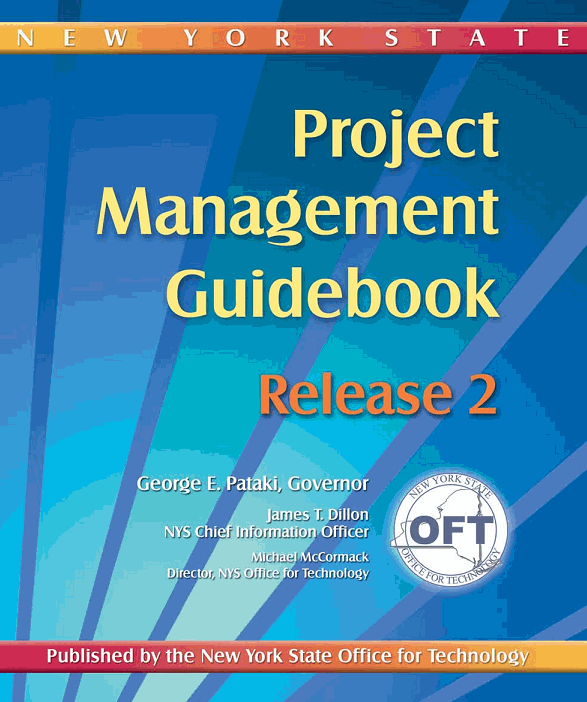 Edit