SAP123 » Finding a transaction in the SAP menu
Willem Hoek on Jan 11, 2013
SAP version used in this post: SAP ERP Central Component (ECC) 5.0
Hint: Use transaction search_sap_menu to find menu path (if in menu) of any SAP transaction.
Introduction
SAP transactions can be executed either from the SAP Menu or by using a transaction code. This post explain how to find the menu path if you have the transaction code.
Example
You use the transaction LT03 (Create Transfer Order) but don't know where to find it in the SAP Menu . Execute transaction: search_sap_menu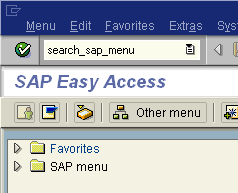 Enter
The result is the menu paths of all the places where the transaction can be found.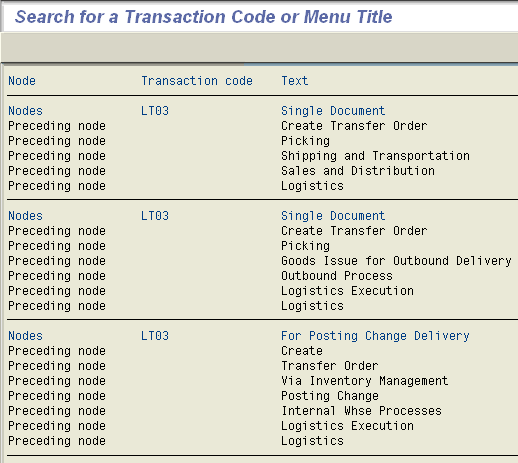 In this case, the same transaction can be found at a few places in the SAP Menu . Read entries from the bottom up. Example, the menu path of first entry is: Logistics > Sales & Distribution > Shipping and Transportation > Picking > Create Transfer Order > Single
Edit