SAP123 » Maintaining Market Price
Willem Hoek on Jan 11, 2013
This notes relates to SAP ECC (ERP Central Component) 5.0
Where does it get used in Standard SAP?
In SAP Vendor Evaluation, the Automatic calculation of points for price based sub criteria compare the Market Price with Actual price in Purchase Order. In standard SAP, Market price is per Purchase Org + Info Rec Category + Material.
How to maintain the market price?
Tcode mekh or mek2
Condition type MP01 (Market Price)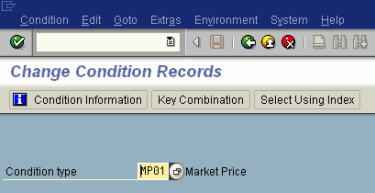 Can one keep track of changes to information?
Audit log of all changes are kept, see sample below: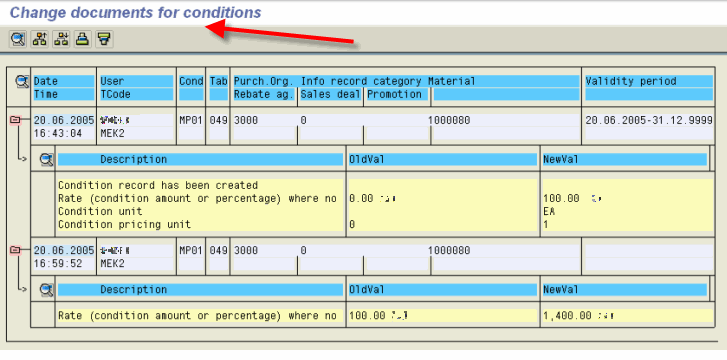 Edit