SAP123 » Doc Type, Item category and Schedule Line Category in a Sales Order
Willem Hoek on Jan 11, 2013
SAP version used in this post: SAP ERP Central Component (ECC) 5.0
Sales Orders have three major levels of information:
Header
Item
Schedule line
Within these three levels the main indicator that describes the behaviour of the Sales Order is the:
Sales Document Type (Header)
Item Category (Item)
Scedule Line Category (Schedule Line)
Lets create a very basic sales order and have a look at these three levels and indicators. Menu: Logistics > SD > Sales > Order > Create - VA01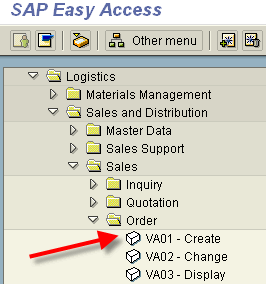 The Order Type is selected by the user, we take OR, whcih is available as SAP standard.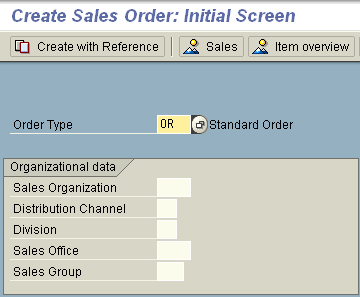 We now need to enter the customer that we sell the goods to and the material that we sell. This master data was created beforehand. In our case, the customer (Sold-to party) is AA1122 and material being sold (material master) is 77. Also type in quantity, in our case it is 1 . And press SAVE. You will get a Sales Order number, number 318 in our case.
Lets look at the Sales document using Sales Order Change - VA02. Fist the Header to verify our Sales Document Type: Menu: Goto > Header > Sales. Note the Sales Document Type (OR)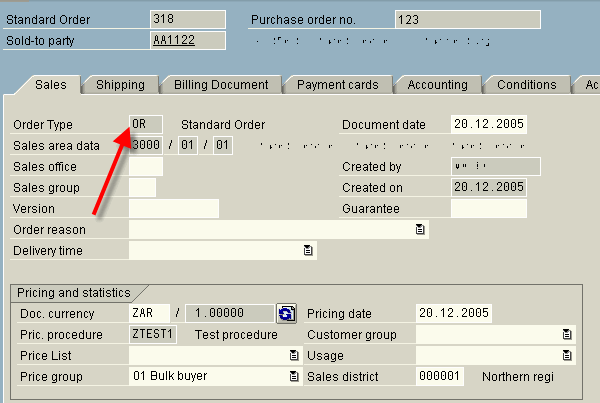 Menu: Goto > Item > Schedule Lines Note the Item category (TAN) and Schedule Line Category (CV).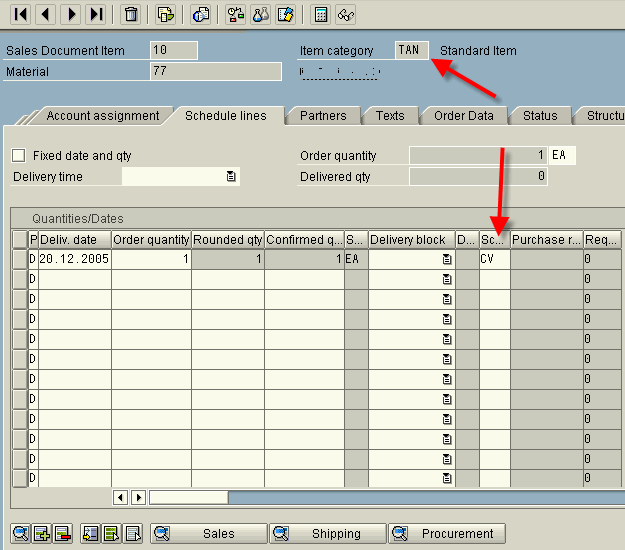 For more detail on these indicators, see posts on:
Edit